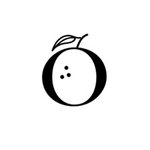 83 Oranges®
Branding & Art Studio By artist Uma Gokhale *Shop Signature Essentials and get your own logo designed now at https://83oranges.com* Sing up to join our mailing list here: https://83o.me/2sxKWyH If you have bought one of my designs, then post a snap on Instagram and tag it using #83orangesartup & @83oranges and then ask us about your special discount coupon. 83 Oranges® is a multi-disciplinary branding & digital design studio. And this is where we use Art to tell people's stories Beautifully. Do visit @ https://83oranges.com for more info. 83 Oranges® joined Society6 on March 12, 2014
More
Branding & Art Studio By artist Uma Gokhale
Shop Signature Essentials and get your own logo designed now at https://83oranges.com Sing up to join our mailing list here: https://83o.me/2sxKWyH
If you have bought one of my designs, then post a snap on Instagram and tag it using #83orangesartup & @83oranges and then ask us about your special discount coupon.
83 Oranges® is a multi-disciplinary branding & digital design studio. And this is where we use Art to tell people's stories Beautifully. Do visit @ https://83oranges.com for more info.
83 Oranges® joined Society6 on March 12, 2014.